As of January 15, 2017, this old site is no longer being updated.
If you have bookmarked (saved) this old site in your browser,
please update your bookmark to go to the new site instead.
Construction Progress
Newest photos are below. Previous Construction Pictures
May 9, 2016
photos of volunteers cleaning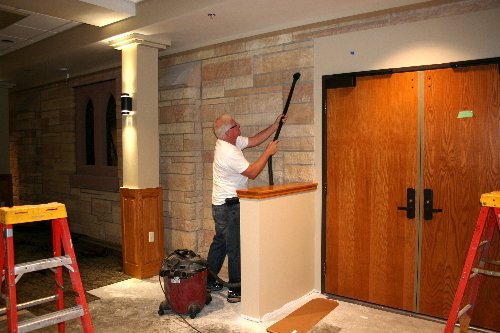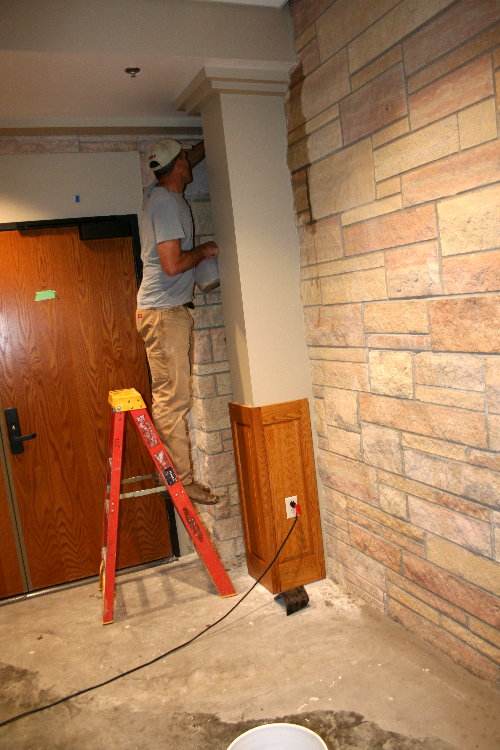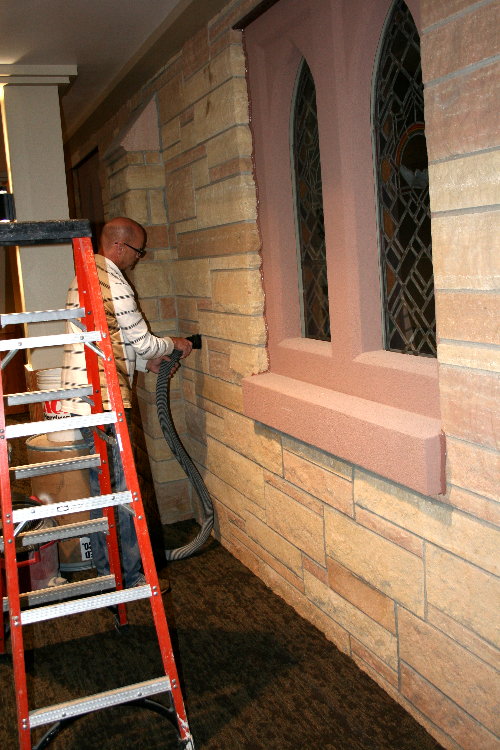 April 22, 2016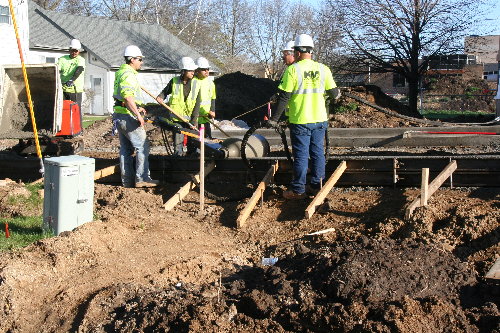 Curb being formed for carport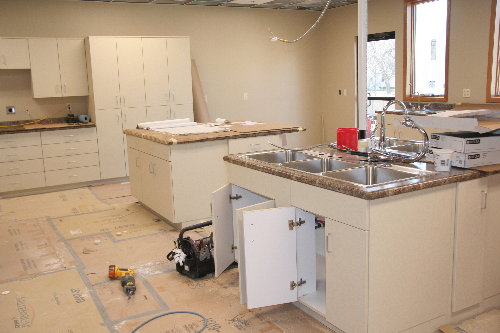 Plumbers are busy installing fixtures in kitchen and bathrooms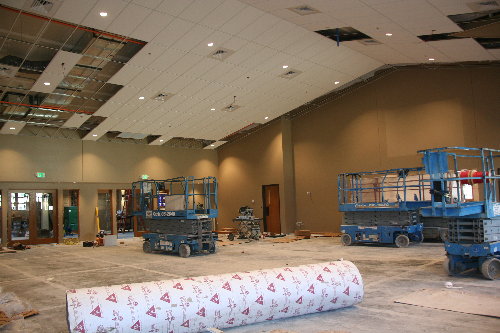 Ceiling tile installation in fellowship hall. Carpet Monday on 4/25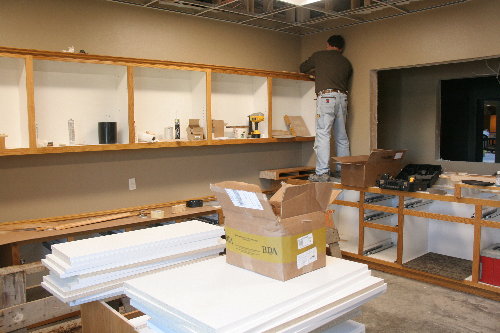 T&R installing cabinets in secretary/treasure's office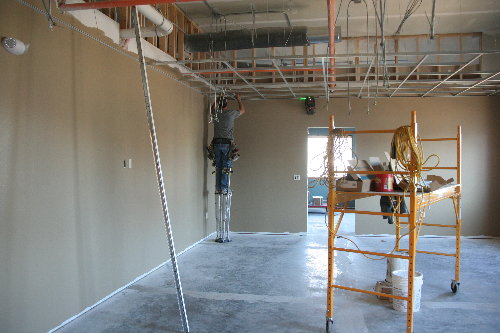 Ceiling gridwork is made easier and accurate with help of a laser.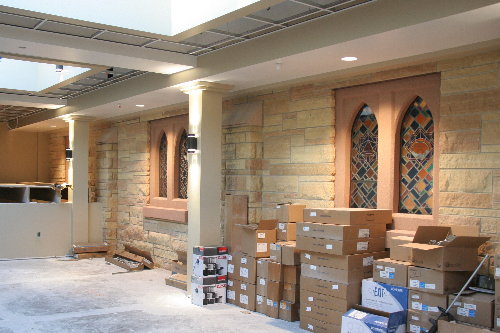 Lighting lookin good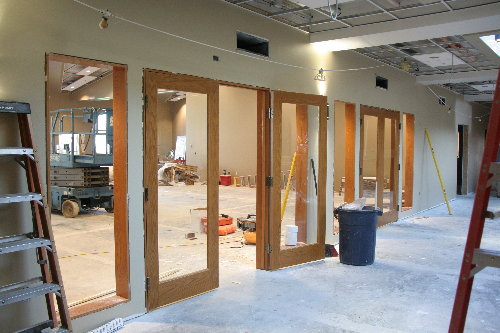 Glass doors from lobby into fellowship hall.